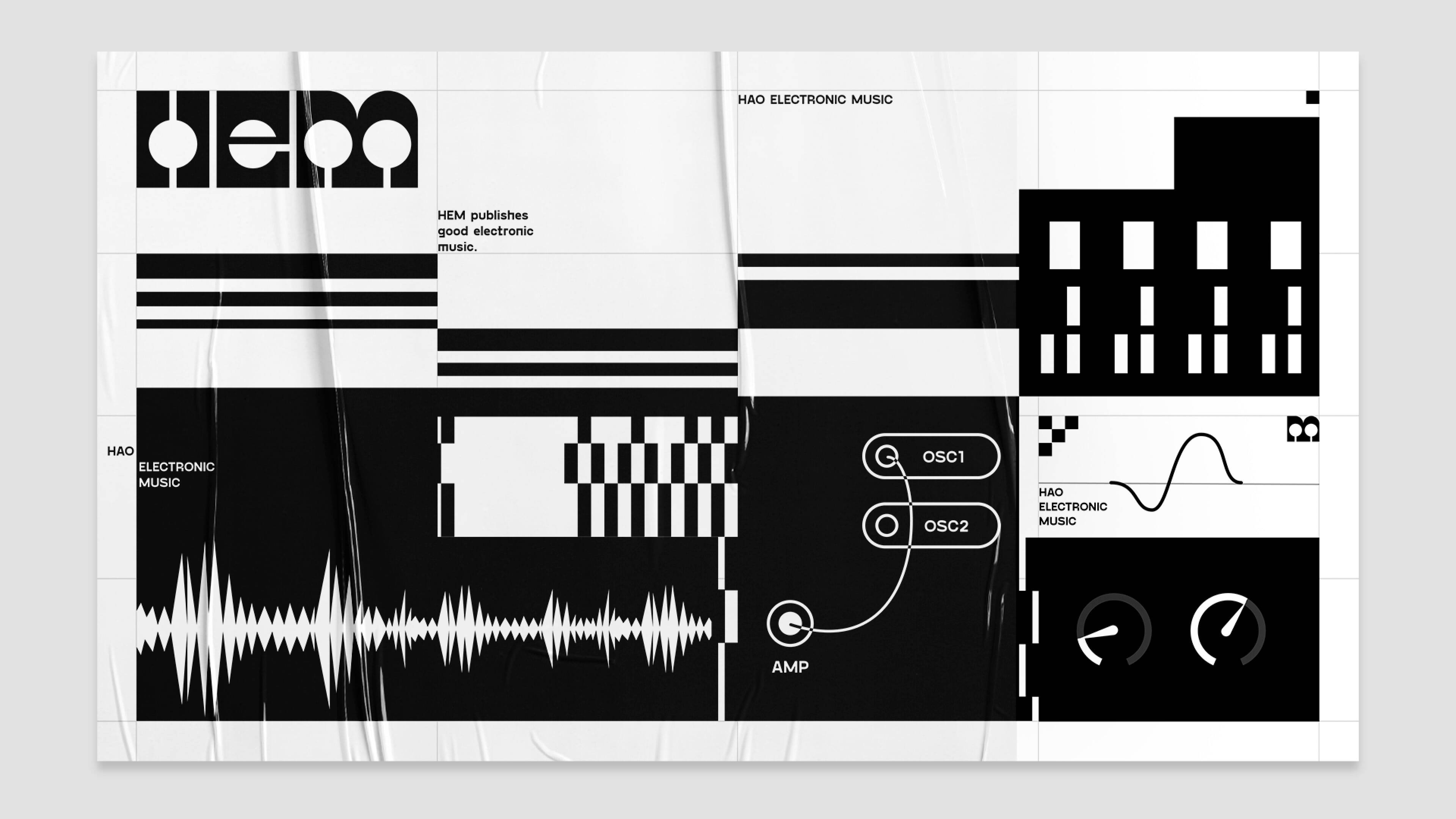 We are thrilled to announce the HEM record label's formal debut with musician Liang Huan.
HEM publishes good electronic music. Not limited to electronic dance music, HEM regards all music produced using digital or analog technology as electronic music.
HEM Education is a music producer training program, with training modules written by and course taught by Liang Huan. This program is aimed at beginners without any basic production knowledge to amateur producers who have yet to publish industrial-grade works.
Our collaboration with HEM will be a long-term project in which we will be in charge of all of HEM's design, from branding to website to album covers, as well as some unexpected ideas.
We'd like to thank the outstanding full-stack engineer Docacola and our very own illustration genius Huang Ji, as well as Liu Wei, who has produced a series of never-before-seen covers for HEM's artists, and, of course, Mr. Liang Huan, the wicked mastermind who conceived it all.
Listen to HEM Records