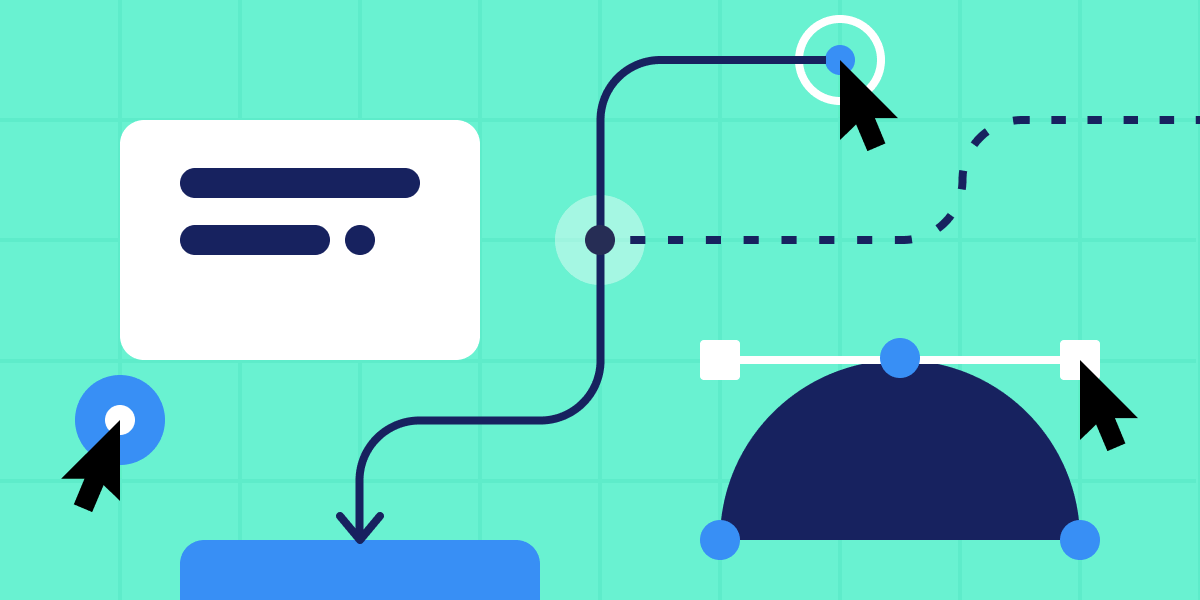 As a remote team since day one, we use many tools to stay connected within the team and with clients. Here are some of our favorite tools that we will be using every day in 2020. Note that we're continually experimenting with new tools and services, this list might change in time, but we'll make sure to keep you posted.
We made a dedicated page called Remote, check it out!
📣 Communication
The central hub of our daily communications since 2013. It's connected to Figma projects, Zoom meetings, Notion docs, GitHub web hooks, and a ton of Slack bots to make our job easier. We also invite our clients to join Slack via Shared Channel if they happen to use Slack as well.
The best tool for online meetings, period.
Loom is not only a coincidence by name but also happens to be the most elegant solution for asynchronous communication. Let's just say we're obsessed with making tutorial videos internally.
We use Notion as our document center and collaborative todo list, sometimes. We gave up the idea of using a centralized todo app a long time ago since we all have different preferences and paces. We also use Notion for expense tracking and social media publishing queue.
We love Spark for Teams. We can write emails together, and discuss emails without get stuck in reply-all hell. My favorite feature is Templates, which saved me so much time.
We use Gmail and Sheets. We export CSVs from Timemator and upload them to Sheets then send along with invoices.
We recently integrated WeChat Work to our deal pipeline and added it to our About page.
Standuply - Replaced with Roadmap
We installed the Standuply bot in Slack to automate stand-up meetings and weekly reviews.
🎨 Design
Our primary design tool. We used to have Sketch, Abstract, and Zeplin, but it was messy and expensive. Now everything is in one place instead of all over the place. We do use AI occasionally for brand identity work.
Currently, Drama is our favorite tool for creating sophisticated interactions and animations. Although most of the time, we use Prototype in Figma. Before Drama, we have been using Origami, Flinto, and Principle for years.
We're all huge font nerds, and we use Fontstand to try out fonts for each new project.
We started using Dropmark when there weren't many choices around for board collecting. Now, the market is crowded, but we stuck to it mostly because we forget to cancel the subscription every year…
Whimsical - Paused and replacing it with Figma
The best tool for creating wireframes and flowcharts.
Paste - Paused, waiting for Pitch
We're big fan of presentations, the best way to sell a design is to present it beautifully. Can't wait to get our hands on Pitch and give it a spin.
🕹 Management
We recently switched to Roadmap for project management. It's a timeline based approach, more suitable for visual thinkers. You can really see what's coming next and who's working on what.
We mainly use GitHub for our website and collaborate with other developers.
The good ol' box. We use it to share legitimately paid fonts, and most importantly, store contracts.
All the fancy new tools have failed us, we started using Zoho one day and never looked back.
We use Harpoon to send estimates and invoices. But we ditched its time tracking because the mac app lacks features and updates. Instead, we use Timemator for much more accurate tracking.
We have been paid customers of Basecamp for years, but it's really slow to use in China and lacks Chinese support. As I mentioned, now we invite our clients to Slack. We still use Basecamp or Tower occasionally if the project requires a lot of sending deliverables and documents back and forth.
Octopus is so much more than a visual sitemap builder. It makes so much sense to track the progress of web projects when you can see the whole picture.
🛠 Miscellaneous
We value our visitors' privacy as much as our own. That's why we replaced Google Analytics and Gauges with Fathom, a privacy-focused alternative.
The best service in class to transfer large files.
All-in-one PDF tools, for those who can't afford Acrobat. 😂
If you're a subscriber of Dine News, you probably have seen Revue.
Smallchat is connected straight to one of our Slack channels, so visitors to our website can talk to us directly without leaving the page.
Our shiny new toy. Currently serves as our build and test platform for Jekyll and Gatsby sites, it's super fast and a pleasure to use. We're thinking about switching from AWS to Netlify for all of our sites.
We build our website using Jekyll and test it internally with Fast.io. It's super fast and a pleasure to use.
Simple and easy to understand analytics service.
💸 Expense
Approximately $3850 per year.
* are affiliate links.